Tim Carswell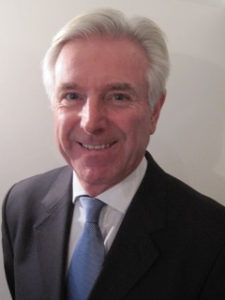 Tim is the founder and principal of the practice.  He is a seasoned business professional with forty years' experience advising clients across the business spectrum on commercial issues including over twenty years as a commercial lawyer.  He has been a partner in a prominent London law firm where he advised UK and international commercial clients with an emphasis on business sales/acquisitions, insolvency and financial re-structuring issues.  He has also run his own legal practice where he advised SMEs on diverse issues, including many types of commercial agreements, and through representing a global media agency became recognised as a leading practitioner in advertising and online media.
Tim combines running the TC Consultancy with a variety of investment and entrepreneurial activities, including overseas real estate development, and currently has interests in life science and medical devices, high-technology waste recycling, an app based audio/video streaming developer and UK investment visas.
Tim also advises on structuring DLT, blockchain, crypto-asset and token projects.
As a professional adviser, investor and promoter of his own business ventures Tim has gained considerable experience of what makes businesses tick from many different perspectives and has developed a high degree of strategic insight into the successful structuring, management and promotion of commercial organisations.  He is a non-executive director of several companies.
Away from business, Tim's interests include skiing, sailing, tennis, the occasional game of golf and supporting Leicester Tigers.